Is it time for you to get a jump on your card making for the holidays?  Holy nuts…we have the cutest papers in right now to get your cards going.  We have the brand new line from Basic Grey called Jovial…it is a mix of cutsy, and vintage…really cute, and as usual BG has provided plenty of embellishments to go with the papers!  All around great release from them, so we had to have it!  Please enjoy this video which is made by the folks at Basic Grey, to see the line in detail. Keep in mind, we do not have every single thing  that the video shows, but we have plenty of it to get your cards going.
We also have the darling new line from American Crafts, and Dear Lizzy.  This layout, and these words are Elizabeth's own…she sums it up perfectly…over on her blog at www.elizabethkartchner,blogspot.com
"The Dear Lizzy Christmas line turned out very merry
.
Featuring a vintage and nostalgic feel, this line focuses on the hand-made Christmas traditions of home. Which resembles how we celebrate Christmas in our family. It has a classic color palette with a few cool touches added for good measure. Designs include popcorn garlands, wintry wonderlands and poinsettias.
This is just a peek. I love one of the stickers that includes an old car with a tree tied to the top. My dad loved our family tradition of picking out the perfect fresh cut Christmas tree every year. Collin and I still continue that tradition today.
T
he Dear Lizzy Christmas collection features unique products such as Mementos metal embellishments, Delights paper flowers, metal rose brads, mini pearl brads, Mixtape decorative tape and Bits tags, and favorites like patterned paper, foam and glitter Thickers, assorted brads, glitter buttons, specialty ribbon, clear stamps, Details, Minimarks rub-ons and Remarks stickers. "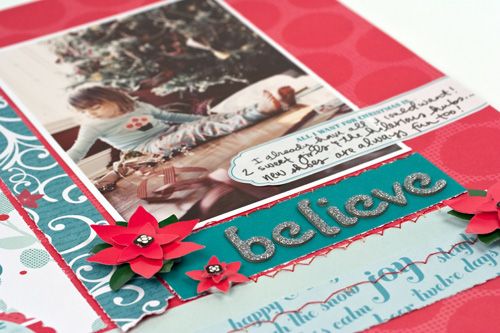 Please stop by the store to see these cuties…i know it doesn't feel very Christmasy out there in this heat, but soon St.Nick will be slipping down your chimney…now go and make some shortbread and put on some warm socks … hee hee hee!